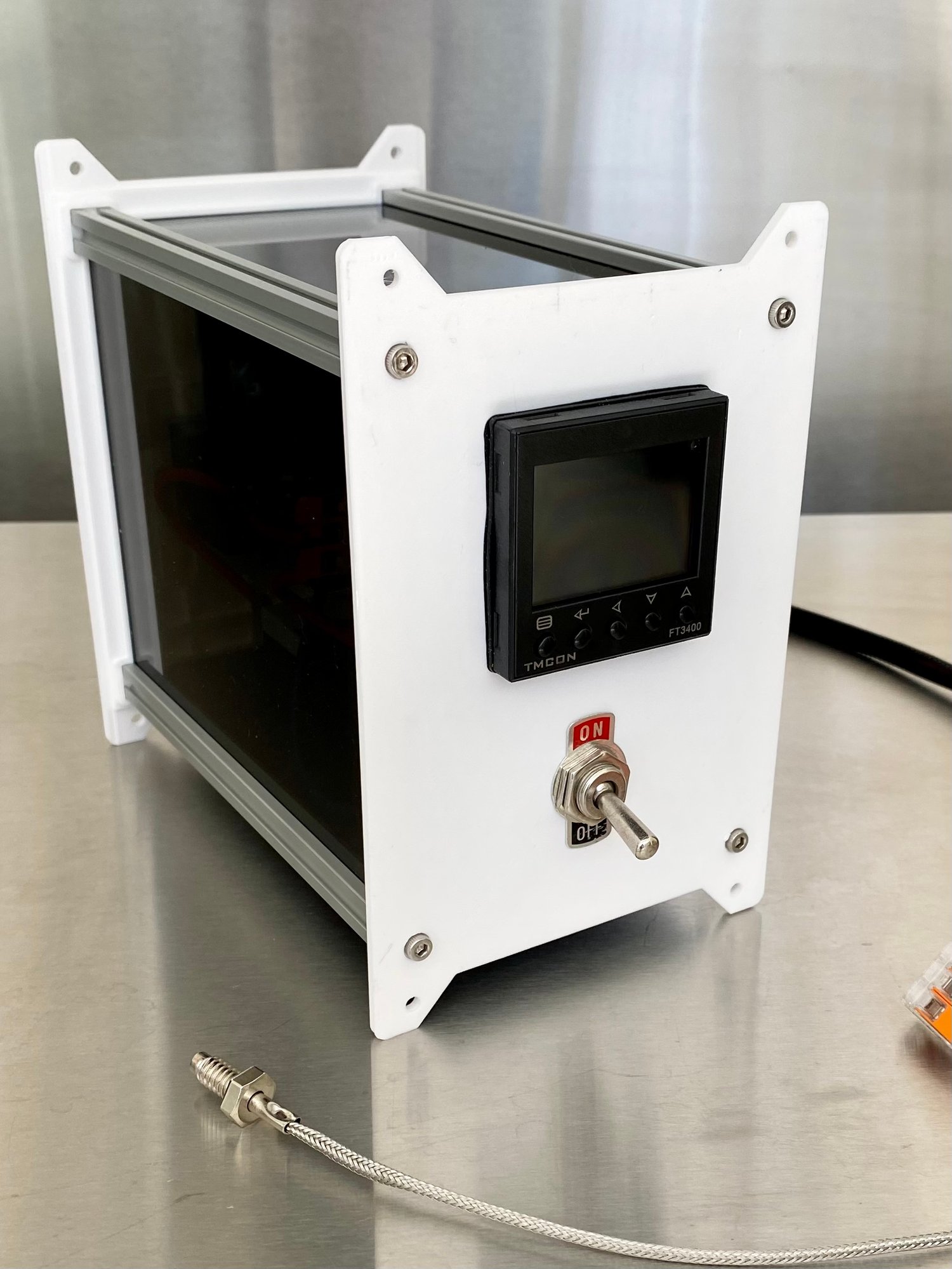 Complete PID unit (Twidec MV100 series; or TMCON LCD PIDs) that can accept up to 2 heater pairs (9x60mm heaters; 110V/120W each; 6A total max.) with a heater control switch, NEMA15-IC13 power cord, braided cables with lever nuts for easy connection/disconnection of heater wires.
Comes in black or white custom rail box - we will contact for color. Custom colors may be available upon request depending on availability. Select option for no heaters, 2 heaters (DUAL) or 4 heaters (QUAD) as needed.
Clean build, plug-and-play ready for 3x3, 3.5x3.5, and 3x5 platens (1 thermocouple for the top platen). Units in Celsius (up to 400C, but only recommend up to 130C on a rosin press). Each unit is rigorously tested for accuracy and compatibility with GHS95 builds prior to shipment. Customer support is available upon request. Pairs perfect the with 4-/8-/12-ton DIY presses and cages.
More info: These also work with any platen or heating element, just need to match heater cartridge size (9x60mm), thermocouple/ground screw thread size (1/4-20), ground fork terminals, and output (<6A/650W @ 110V). For more power capability, see the 2101 and 2102 models (<12A/1300W @110V).