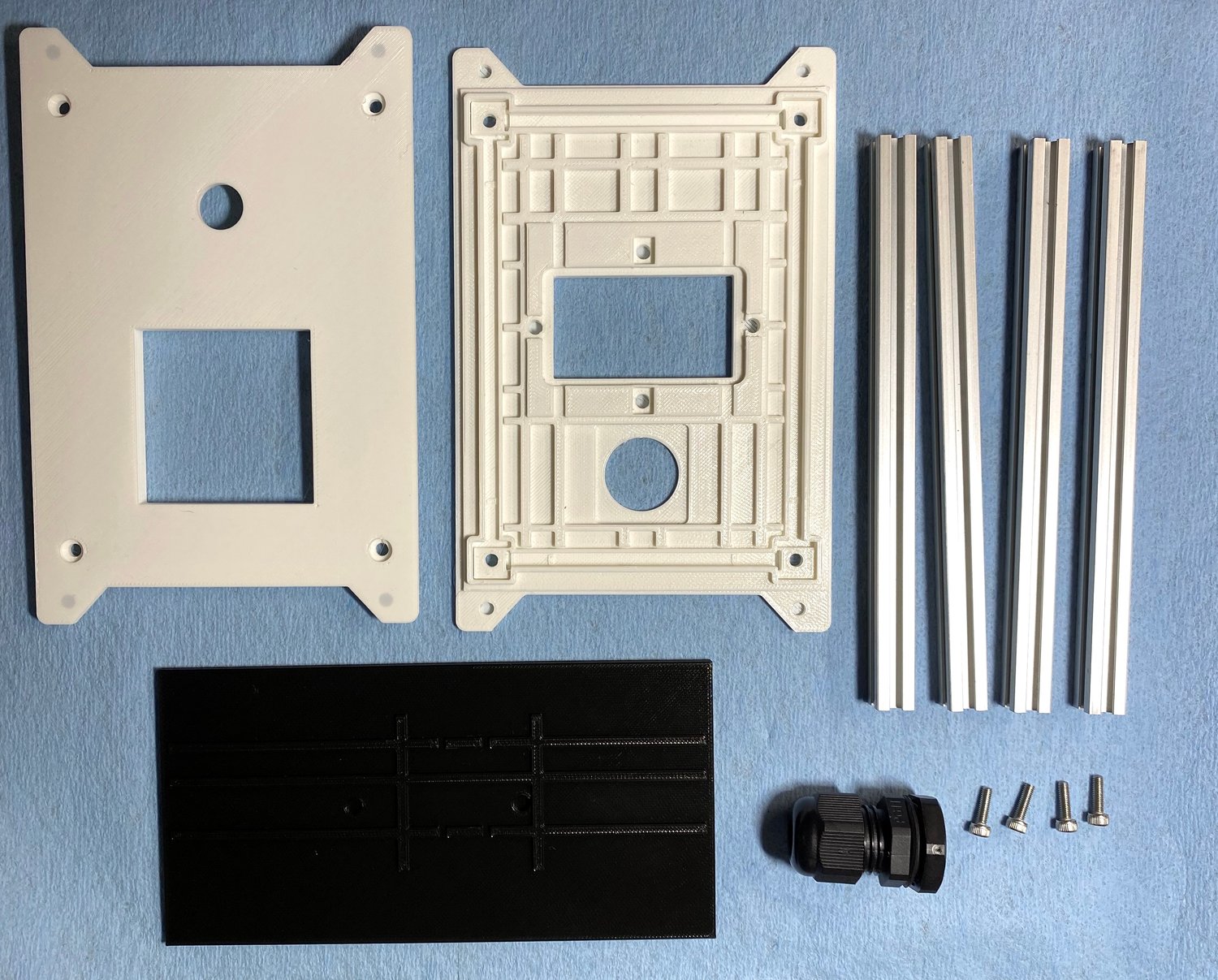 Designed and 3D-printed at Rosinome headquarters. Assembly is simple using the supplied 150mm or 200mm x 10mm x 10mm rail beams (clear or black anodized Maker Beams) and M3-10mm hex-screws (2.5mm).
Includes PG11 plastic waterproof adjustable 5-10mm cable gland (18.6mm diameter) out the back.
Front openings fit most standard housings (e.g., "Rex C100" model, Twidec MV100 model and TMCON 3403 model PIDs) and fits the heavy duty toggle switch supplied on the site (12mm diameter). The back is compatible with AC modules including the Schurter model supplied on the site.
Optional walls are available for $25 extra (3mm thick, top = 74x153mm , 2x sides = 109x153mm), but any panels 3mm-thick will work.
Current color options - select from list below.